The following is an actual photo and original copy of a recent online auction.

---

CIVIL WAR ERA FIFE W/BRASS FITTINGS
---
THIS IS FRESH FROM AN ELDERLY ESTATE. THIS EARLY FIFE IS 16" LONG AND IN EXCELLENT CONDITION WITH LITTLE WEAR...IT IS MADE FROM AN UNKNOWN MATERIAL..WITH BRASS FITTINGS ON BOTH ENDS THAT HAVE NICE PATINA..NO MARKINGS ON THE FIFE SO UNABLE TO DETERMINE THE EXACT AGE, BUT VERY OLD.. IT CAME FROM AN ESTATE WHICH HAD MANY VERY OLD ITEMS. NO RESERVE!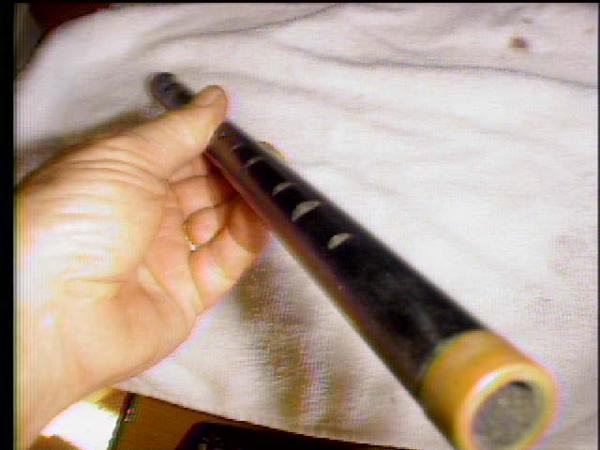 ---
~CRITIQUE~

In this particular listing the seller makes no specific claims as to the age of the fife, other than in the heading. The assumption has been made that, because the estate from which the fife came contained many very old items, this must certainly be from the Civil War Era.

Now compare that with the photos below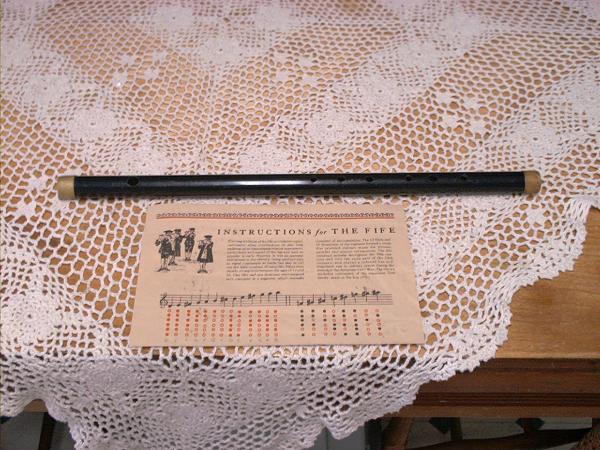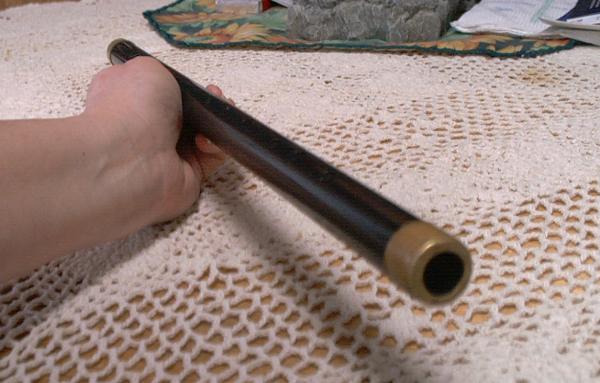 This fife is a very nice student model by COOPERMAN. It has been available since the mid '60s, oops, that's 1960s, and current examples are made of polyvinyl chloride (PVC). Although an early model could be considered antique (25 yrs old), it can hardly be thought of as Civil War Era. I show in my pictures the fingering chart which is included by the manufacturer because we have seen on occasion this item listed as "period sheet music".

Currently, these instruments can be purchased directly from COOPERMAN and are available at Historic Site souvenir shops nation wide. The average retail price is under $10.

One of our members contacted the seller with this message:
Your fife is a common plastic fife from Cooperman's (www.Cooperman.com) that sells for $6. These can be found at most historic sites in the gift shop. You may want to change your listing, as "Civil War" isn't even close.

And this was the seller's response:
Thank you for your identification of the fife...You said $6.00..Is that an offer? LOL .. You may be right but it did come from an estate of a 94 year old woman, along with some ancient stuff..thanks again..

After this exchange this line was added to the listing:
"I WAS INFORMED BY EMAIL AND THEY THINK THIS IS A REPRODUCTION, SO BID ACCORDINGLY.."
Well, that's a little better, although no-one ever mentioned reproduction. Actually this is a modern instrument. It is not a reproduction or replica.